National Association of German Cooperative Banks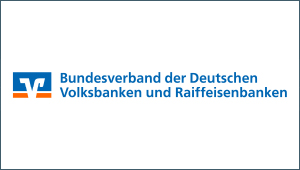 The National Association of German Cooperative Banks (BVR) is the umbrella association for the cooperative banking sector in Germany. Its members are all of the cooperative banks – Volksbanken, Raiffeisenbanken, Sparda banks, PSD banks, banking institution for churches and cooperative specialized institutions – as well as the cooperative central bank, companies in the Cooperative Financial Network and cooperative audit associations.
The BVR promotes the interests of the Cooperative Financial Network at national and international level. Within this network, it coordinates and develops the cooperative banks' common strategy. At the same time, the BVR advises and supports its members in legal, tax and business matters. It also runs the Cooperative Financial Network's protection scheme – the oldest bank protection scheme in Germany – along with the institutional protection scheme set up under the German Deposit Guarantee Act, the BVR Institutssicherung GmbH (BVR-ISG). In addition, the around 200 BVR staff ensure that member banks are informed continuously about current economic and political developments affecting banking.